Find the perfect gifts for the people you care about.
Holiday Gift Guide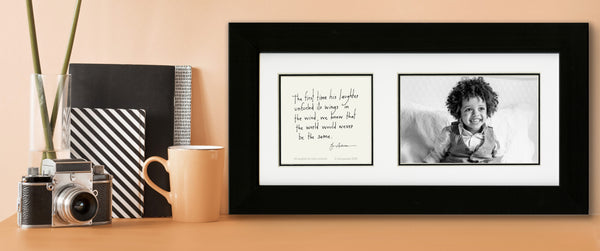 Double Frames
Personalize your story with a photo from the heart.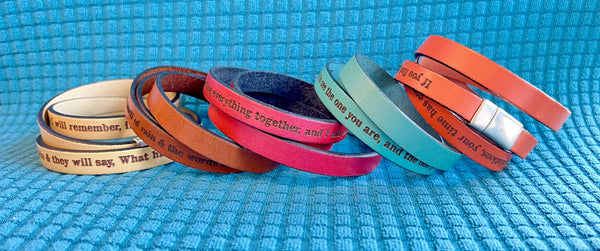 Wristwraps
Love your story? Wear it every day.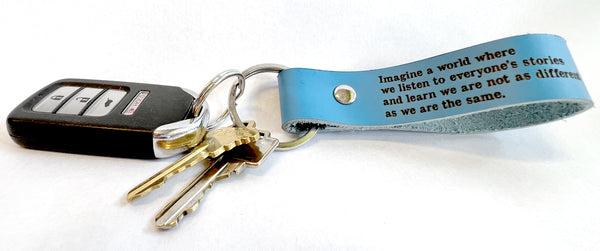 Key Fobs
Grabbing your keys from your purse has never been easier.
Getting ready for the holidays
If you're anything like us, you're probably viewing holiday shopping as a chance to make the gestures and share the tokens that help you to say what is in your heart. Maybe it's been overstated, but we really do believe it all comes back to love. For us, finding the right words is more important than a big shiny gift. It doesn't always have to be so over the top, and sometimes it truly is as simple as I love you. When we think about gifts, we consider what will be the gifts that last, and we keep coming back to the stories that recall our shared experiences. Stuff is all well and good, but sharing a life is the real gift. We all could use a reminder of our connection to the people we love from time to time, because in the end, it's the people, not the things, that make life sweet. With this in mind, we've gathered a collection of meaningful objects and ideas to celebrate the deep connections in your life. From paired wristwraps, to inspirational ornaments, to contemplative prints, to vibrant sculptures: words matter, and finding the right ones is important. If you're looking for a story to share, or even something fun and cheerful to brighten up the room, we'd be honored to be there with you through the next chapter in your life and the lives of the people you love. Wishing you a most happy holiday season, Your Crew at StoryPeople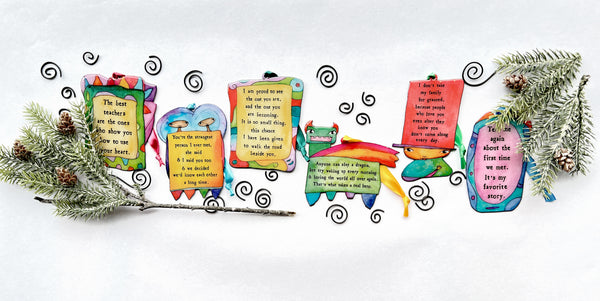 Celebrate!
Little gifts of love for all your favorite people