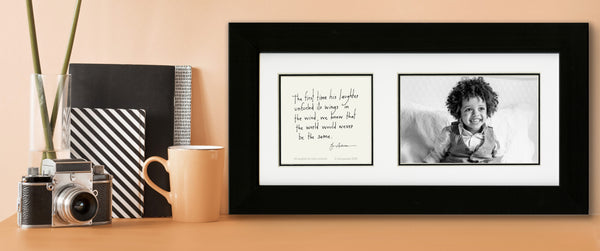 Photo Frames
Beautiful double photo frames to pair a favorite story with your favorite people.
Your photos have a story to tell.
We all enjoy pictures of the people we care about, but with a photo frame like this, there is an opportunity to emphasize the poignancy of your relationships with our sweet suite of stories. Relationships are what we make them, and we believe that with a little extra love and intention, the sky really is the limit.