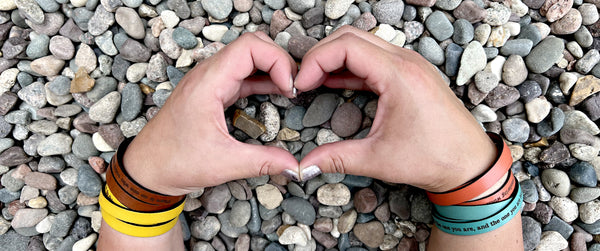 Wristwraps
For when you want that constant reminder of the meaningful connections in your life. Stories emblazoned on leather, or leather substitute, because some words are special enough to carry with you.
Take your favorite story with you.
There are a near endless number of ways a nice wristwrap can enhance your life, not least of which is that they are impressively stylish. But beyond looks, they serve as a solid metaphor for the heart lines connecting us to the people in our lives. You probably have a friend or two living far away. You probably miss them from time to time. Matching wristwraps can be one way of saying, hey, I'm thinking about you, I love you, I miss you. That's only one example, but we imagine you can think of more.