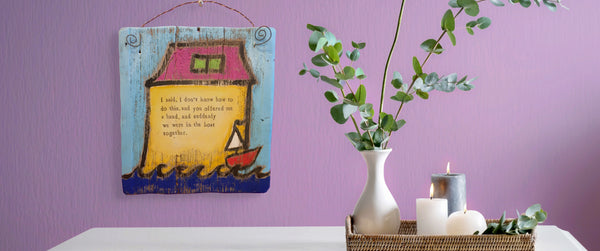 StoryHomes
A home within your home. Hand built and painted right here in our shop from reclaimed barnwood, our Story Homes are one more pleasant way to decorate your space.
Display your love for your home.
A more homesteader approach to the classic StoryPeople sculpture, our Story Homes are made from 100% reclaimed barnwood, hand painted with high quality acrylic paint, with finesse and panache, and maybe even a touch of drama if we're feeling it that day. These pair wonderfully with a nice open wall, to playfully draw the eye. A real conversation piece, or at least a starter to get you going.