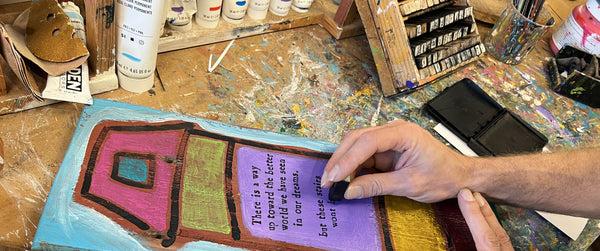 Customized Products
Mix and match stories and art to discover the perfect pairing.
Flex your creativity.
If you're feeling adventurous, why not try customizing a sculpture or a print? Most stories can be paired with our various products, although some stories may be a bit too long to fit. Give it a go, and you might find yourself showing up at our studio someday soon looking to take things to the next level.